Aetna Dental Insurance - Carrollton, TX
Achieve a Healthy Smile for Affordable Rates
Your home oral hygiene habits are only half the care you need to ensure your teeth last for a lifetime. You also need to see your dentist at least every 6 months for a cleaning and checkup. Now, it's easier than ever to invest in a healthy, beautiful smile without breaking the bank. You have dental insurance, which gives you access to comprehensive saving opportunities to keep your teeth and gums healthy. Your Aetna dental dentist at Celebration Family Dental of Carrollton works on your behalf with the insurance carrier to keep our treatments affordable while helping you reach your oral health goals.
Aetna Coverage Availability & Fees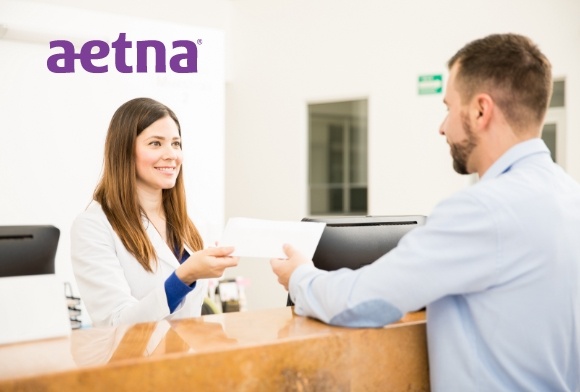 Dental insurance is built on the belief of keeping the teeth and gums healthy to promote overall well-being. Not only does a healthy smile enhance your general health, but it also reduces your dental expenses over time. In fact, research shows you can decrease your restorative and emergency dental costs by $8 to $50 for every $1 you spend on preventive care.
Preventive dentistry allows us to reduce your risk of common oral health issues, like tooth decay and gum disease. This saves you money down the road. You can visit our dental office twice a year for little to no out-of-pocket expense using your insurance plan. Aetna believes a healthy mouth benefits the whole body, which is why they provide a variety of dental insurance plans and programs.
After paying your monthly premiums, you have access to comprehensive benefits designed to keep your teeth and gums healthy. You'll even have the coverage you need to quickly treat issues after paying your annual deductible until you reach your yearly limit.
Although every plan is different, your coverage may include:
100% preventive services.
80% minor restorative services.
50% major restorative services.
Unfortunately, less than 3% of Americans meet or exceed their annual allowance. We don't want to see your coverage wasted. We work on your behalf with your Aetna dental insurance to maximize your policy. To make the most of your benefits, it's recommended you choose an in-network dentist, like our team at Celebration Family Dental of Carrollton. We have pre-negotiated rates with the carrier to reduce the amount you need to pay. We also work with patients who are out-of-network to keep our services affordable.
Meet Jalen, Office Manager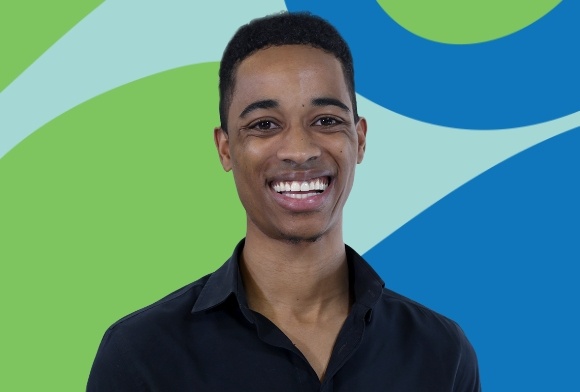 We know dental insurance can be pretty confusing. We don't want to see anything stand in your way of achieving the healthy smile you deserve. Our dental office manager Jalen is here to help. He has been with our team since we first opened, although he's been in the dental field for four years prior. He works on your behalf with Aetna to file the necessary claims and paperwork to ensure you maximize the value of your benefits. If there's a time when your coverage doesn't pay the entire amount, he'll explain your payment options, such as using CareCredit.
If you're ready to invest in a healthy smile, contact our dental office today to schedule an appointment.