Cosmetic Dentistry – Carrollton, TX
Get the Smile You've Always Wanted
Research has shown repeatedly that having a beautiful, white smile leads to better relationships and professional advancement, so it's no wonder that everyone would love to have one! If your smile has flaws such as stains, cracks, chips, or gaps, we can completely eliminate them thanks to cosmetic dentistry. Using just one or two strategic treatments, we can give you the kind of smile that always fills you with confidence and makes you feel like you can do anything. To learn more about how we can transform your teeth, read on below, or contact us today for an appointment to explore your options for cosmetic dentistry in Carrollton, TX.
Why Choose Celebration Family Dental of Carrollton for Cosmetic Dentistry?
Invisalign® Treatments Available
Durable Metal-Free Crowns
Reliable Teeth Whitening
Porcelain Veneers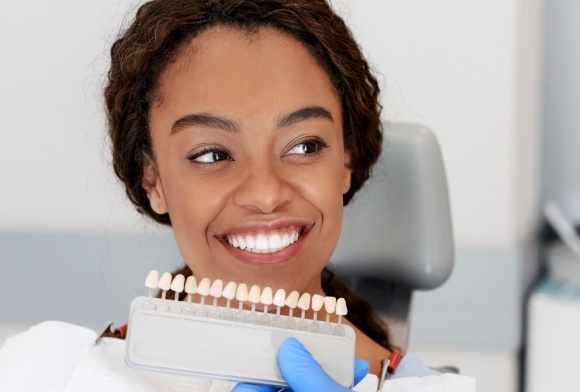 Porcelain veneers have long been one of the most popular cosmetic treatments available today, and the reason for that is simple: they're able to fix a wide variety of cosmetic flaws with just one procedure. Whether you have stains, chips, gaps, or slightly misaligned teeth, porcelain veneers can give you a smile fit for the silver screen.
Learn More About Porcelain Veneers
Invisalign®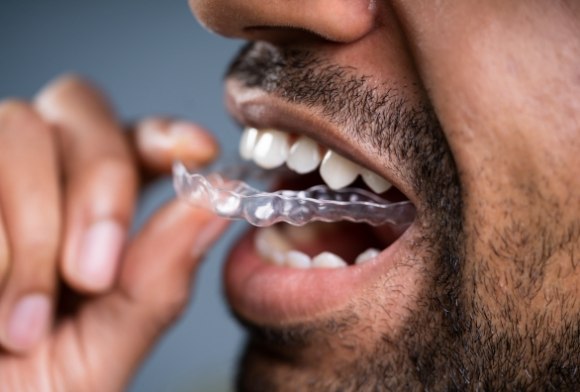 Now, if you have crooked, crowded, or gapped teeth, you don't need to get noticeable metal braces in order to correct them. With Invisalign, you can finally get the perfectly straight smile you've always wanted in the most discreet, comfortable, and effective way possible. In the end, the only thing people will notice are your beautiful results!
Learn More About Invisalign® Clear Braces
Metal-Free Dental Restorations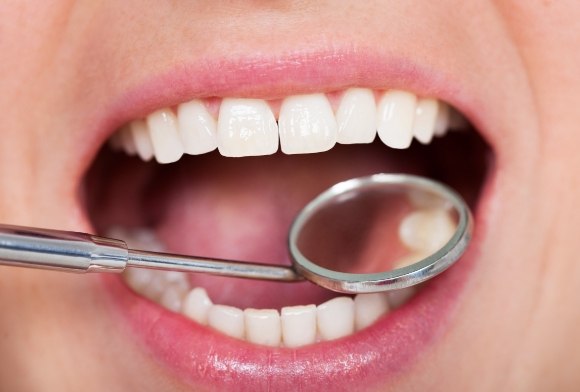 When restoring a damaged tooth, we take into account our patient's appearance as well as their dental health. That's why we prefer to use metal-free all-porcelain restorations whenever we can. Using crowns made by trusted suppliers like Emax and Bruxier, we can repair your tooth in such a way that it looks like nothing bad ever happened to your smile. And they don't just look great—dental porcelain is just as strong as real enamel and can be expected to last for well over a decade.
Cosmetic Dental Bonding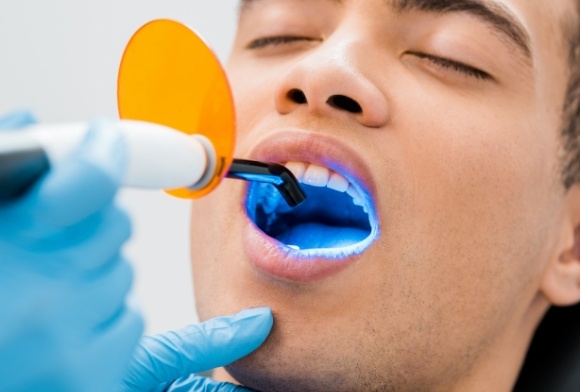 Small chips, cracks, and gaps can spell big problems for your smile, but with direct bonding, we can quickly and easily make them go away. Your dentist will use a composite resin to literally sculpt your tooth to perfection in as little as an hour.
Learn More About Direct Bonding
Teeth Whitening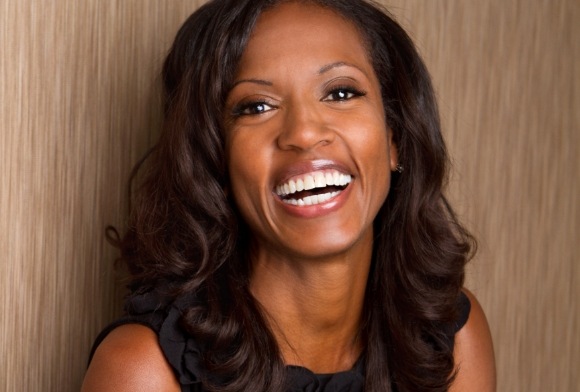 Has a love for coffee, wine, or tobacco caused your smile to stain and discolor? Everything from the food and drinks you enjoy to your age and genetics can affect the shade of your smile, but with our teeth whitening treatments, we can turn back the clock and restore your teeth's original shine in no time.
Learn More About Teeth Whitening
Tooth Recontouring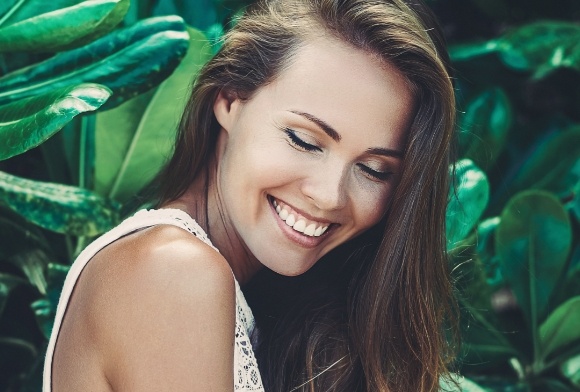 We're all about providing conservative dental solutions, and sometimes all a tooth needs to look its best is some slight reshaping. Whether you have chipped, fractured, or overlapping teeth, we can smooth them out and make them appear more uniform in just one appointment thanks to this handy treatment.
Learn More About Tooth Recontouring
Understanding the Cost of Cosmetic Dentistry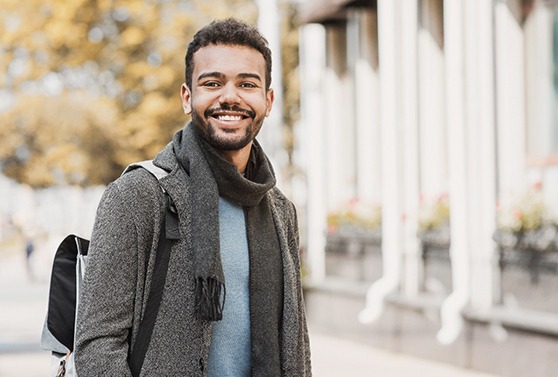 Cosmetic dentistry can seem like a major financial commitment, but it can be one that's well worth making. During your initial consultation, we'll explain what cosmetic treatments are available and how much you can expect to pay for them. You can count on our team to work with you to put together a plan that's right for your smile as well as your budget.
Which Cosmetic Dental Service Is Right for Me?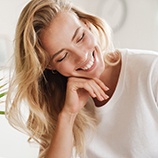 In order to figure out how much you'll need to pay for cosmetic dentistry, first you need to determine what kind of treatment is the best choice for making the changes you want. There are many different cosmetic services to choose from, each with its own price point to consider:
Veneers: Veneers can improve multiple aspects of your smile simultaneously. They're more costly than other forms of cosmetic dentistry, but they can also last for more than a decade if you take care of them.
Invisalign: If there are significant gaps in your smile, or if you have notably crooked teeth, Invisalign can be a highly effective solution. However, it does tend to carry a higher cost, and it can't be used to make corrections to tooth shape or color.
Cosmetic Dental Bonding: Dental bonding is good for making small improvements to your smile. It doesn't last as long as veneers, but it's also among the cheapest cosmetic options.
Teeth Whitening: Teeth whitening normally falls in the mid-range when it comes to cost. The treatment is ideal for patients who want to brighten their smiles, but it can't help with tooth position or shape.
Tooth Recontouring: Tooth recontouring can be used to address a variety of imperfections such as small chips or misshapen teeth. The cost of the procedure depends on how many teeth need to be reshaped.
Why Cosmetic Dentistry Can Be Worth the Cost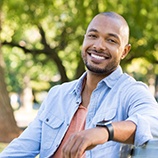 When you improve your smile with cosmetic dentistry, you're making an investment that can pay off in various ways in the long run. When you're happy with the way your teeth look, it can do wonders for your confidence and your self-esteem. This, in turn, can help improve your relationships and your social life. Oftentimes, cosmetic dentistry can even benefit your career by helping you make a strong first impression at important interviews and meetings.
How to Make Cosmetic Dentistry Affordable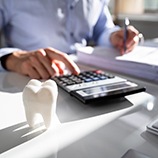 Most dental insurance plans do not cover any dental treatments performed purely for aesthetic reasons. However, at Celebration Family Dental, you can sign up for our in-house membership plan, which lets you enjoy a discount on all our services including cosmetic procedures. Unlike with dental insurance, there's no annual maximum to worry about, and there's no waiting period before your benefits kick in.
We also offer low-to-no-interest financing through CareCredit. You can choose a plan that breaks up the cost of your treatment into monthly payments that are suitable for your specific budget. This way, you don't have to worry about paying the full price all at once.
Cosmetic Dentistry FAQs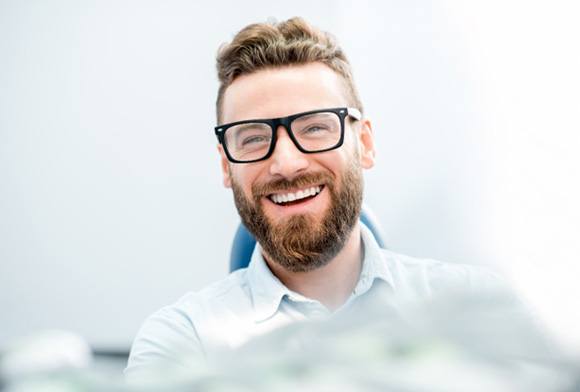 Are you ready to get the smile you've always dreamed of? With cosmetic dentistry in Carrollton, it's easier than ever before to achieve the look you've always wanted! Of course, we understand you probably have a few lingering questions in mind before committing to treatment. At Celebration Family Dental of Carrollton, we want you to be as well-informed as possible, which is why we've decided to answer some frequently asked questions below. Should you not find what you're looking for, don't hesitate to reach out for personal assistance!
Is Cosmetic Dentistry Safe?
Yes! As long as you receive your treatment from a trained dental professional, it's a perfectly safe process. However, it's important to note that not every service is right for each patient. During your consultation, our team will conduct a detailed examination to determine which options are best for your needs.
If you have any existing underlying oral health issues, they'll need to be addressed before your cosmetic procedure. Otherwise, these smile-enhancing services can pose a risk to your health. For example, placing a veneer over a decayed tooth can make it more difficult to treat down the line.
How Do I Know If I Need Cosmetic Dentistry?
The truth is, almost anyone who isn't feeling confident about their smile can benefit from cosmetic dentistry in Carrollton! Professional treatments are the most surefire way to get the results you want. Of course, the only way to know for sure whether or not you need cosmetic dentistry is by attending a consultation with our team. We'll give you an honest assessment of which procedures may not be right for you.
Does Cosmetic Dentistry Hurt?
It shouldn't! If you already struggle with a bit of dental anxiety, you may be worried your cosmetic procedure will be painful. Rest assured – we'll do everything possible to keep you as comfortable as possible throughout your treatment. The good news is that most services are non-invasive, like whitening and dental bonding. For treatments where your tooth must be reshaped, like veneers, we'll numb your mouth beforehand to ensure you don't feel any pain. While you may have mild soreness following any procedure, it should go away within a few days!
How Can Cosmetic Dentistry Change Your Life?
Believe it or not, improving your smile can have a significant impact on your life. If you like the way your smile looks, you'll be more willing to want to preserve your results. As a result, you'll want to take better care of your pearly whites and visit your dentist regularly to maintain good oral health. You might even be motivated to quit poor habits like smoking, as it can stain teeth, crowns, and veneers. In addition, when you're proud of your grin, you'll show it off more often. The mere act of smiling can lower stress by causing your body to produce feel-good chemicals called endorphins.