Cigna Dental Dentist – Carrollton, TX
Discover the Benefits of Cigna
Are you looking for a Cigna Dental dentist? If so, look no further than Celebration Family Dental of Carrollton! We are happy to serve an in-network provider for a multitude of dental insurance companies, including Cigna. We know how important preventive care is, and when it comes to ensuring your oral health remains at an optimal level, you can entrust our team to provide the highest level of care at an affordable price. While cleanings and checkups will be your number one defense at keeping decay and disease from developing, it's important to have effective and trustworthy dental insurance just in case a problem does arise.
Cigna Coverage Availability & Fees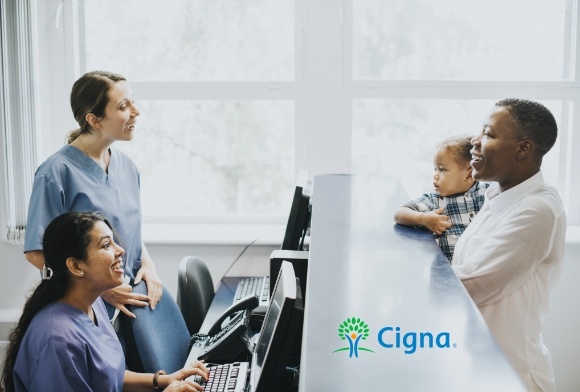 No matter how you came about receiving your Cigna dental insurance plan, you can expect a typical coverage breakdown to look something like this:
100% preventive care (dental cleanings, exams, X-rays, fluoride treatment, sealants)
80% basic procedures (fillings, tooth extractions, emergency treatment)
50% major procedures (crowns, root canal therapy, wisdom tooth removal, periodontal)
As an in-network provider, we negotiate services and cost with the insurance company, so that you can receive the highest quality care without breaking the bank. Dental procedures are costly, so in an effort to help lower the cost and make it more affordable for you, we encourage patients to see an in-network provider. However, you are under no obligation to do so.
If you are familiar with how dental insurance works, you know there is an annual deductible and coinsurance. It is your responsibility to meet your deductible each year if you want to take advantage of your plan's additional benefits. Whether you are in need of a root canal or tooth extraction, your dental insurance can pay a portion of the overall cost. Should you need a procedure that warrants a longer treatment time, but it causes you to go beyond your annual maximum, we will make sure your treatments are stretched out over several years, so you aren't penalized.
It is our goal to give you what you need to maintain optimal oral health, so you can trust that our team is equipped with the knowledge and expertise to help you when it comes to your dental insurance coverage.
Meet Jalen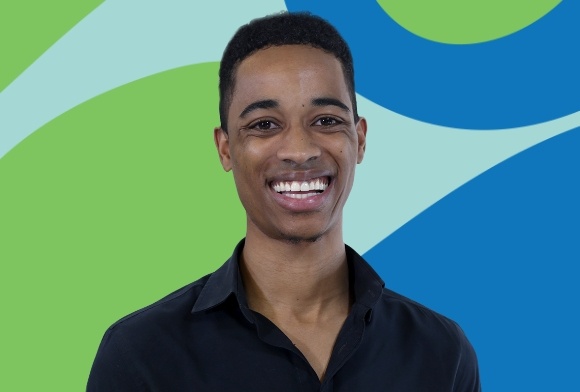 Do you need help understanding your Cigna dental insurance? Not to worry! At Celebration Family Dental of Carrollton, our manager/front desk representative, Jalen, will be happy to assist you. As a member of our team since we opened, Jalen earned his degree from the University of North Texas. He enjoys being able to interact with patients each day and help them navigate their dental insurance and care. Don't want to have to deal with the dental insurance company yourself? Jalen can work on your behalf to make sure you get the most out of your benefits.