Tooth-Colored Fillings – Carrollton, TX
Repairing Teeth with a Natural Appearance
Dental decay and cavities are incredibly common problems, which requires fillings to repair and restore them. For years, the only option was amalgam metal fillings. These silver restorations make it glaringly obvious that you've had some dental work done. Thankfully, at Celebration Family Dental of Carrollton, Dr. Rajiv Shekhadiya offer tooth-colored fillings in our Carrollton, TX dental office to provide you with the most natural-looking tooth repair. Keep reading to learn about the advantages of this restoration and how tooth-colored fillings in Carrollton are placed.
Why Choose Celebration Family Dental of Carrollton for Tooth-Colored Fillings?
Aesthetically Pleasing Restorative Solutions
Quality Care for Children and Adults
High Standard of Care and Customer Service
What are Tooth-Colored Fillings Made Of?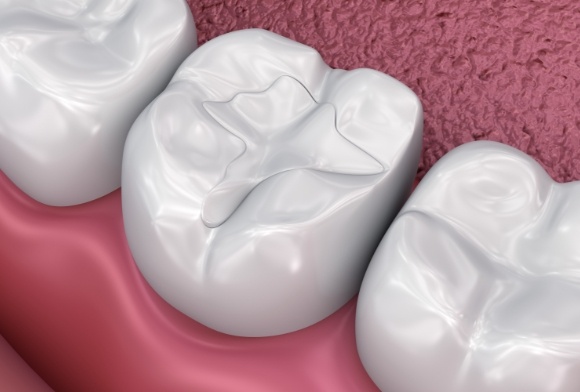 Tooth-colored fillings are made out of a composite resin material that can be shaded to seamlessly blend into your natural dental structure. The result is a repair that is almost invisible to the naked eye. This special mixture of plastics mimics the way that your natural teeth reflect light, and it is durable to withstand normal wear and tear from chewing.
Advantages of Tooth-Colored Fillings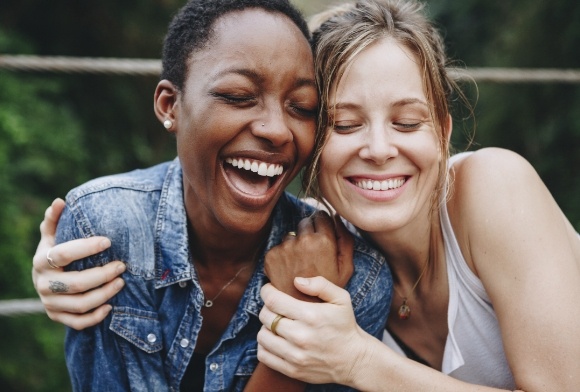 The main advantage of tooth-colored fillings is the esthetic finish of the restoration. The restorative material is available in many different shades to match the shade of the tooth to be restored, thereby providing a more natural-looking result, which is not possible when using materials like amalgam or gold.
When a material like amalgam has to be placed, a lot of the natural tooth structure has to be removed in order to keep the filling in place. This is because there is no bonding between amalgam and the tooth, and it is only held by a pocket created by your dentist.
With tooth-colored fillings, a direct bond between the tooth and the filling material occurs with the help of a bonding agent. This reduces the amount of tooth reduction that is needed, thus preserving the strength of the tooth being restored.
The improved strength of the tooth-colored fillings results in better resistance to fracture, especially in fillings that do not have much support from the tooth. So, tooth-colored fillings typically have a longer life in comparison to materials like amalgam or gold.
How are Tooth-Colored Fillings Placed?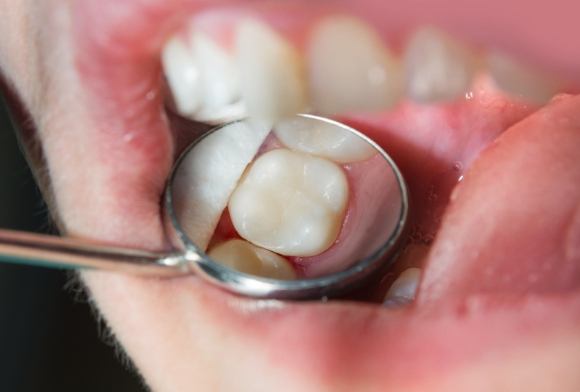 During your initial visit, we will examine your teeth and also take X-rays to evaluate the depth of the decay and determine if tooth-colored fillings are the appropriate treatment. In the following visit, the tooth will be prepared by getting rid of all the dental decay. Once the tooth preparation is completed, the tooth is isolated to avoid contamination from saliva. After this, the tooth-colored filling material is placed in the prepared area, shaped to match the tooth anatomy, and then hardened with a curing light. This process is repeated in increments until the entire prepared structure is restored. After this, the bite is checked and adjusted to make the filling more comfortable in the mouth. The restoration is then finished and polished using suitable polishing material.
Caring for Your Tooth-Colored Fillings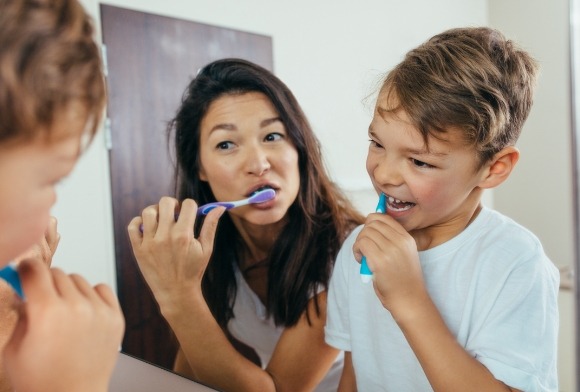 After receiving your fillings, you may experience mild sensitivity to hot or cold temperatures, especially when eating. This is a completely normal side-effect that will wear off after a few days. You should avoid any hard, sticky, or crunchy foods in the days after the placement of your fillings to ensure their safety and longevity. These fillings are made to last for years to come, but you can extend their lifespan by:
Practicing a good at-home oral healthcare routine
Seeing your dentist for regular checkups and cleanings
Avoiding foods that can cause extra staining like blueberries or red pasta sauce
Quitting the use of tobacco products and heavy alcohol use
Do you have cavities that need fillings? Or maybe you have old metal fillings that you would like replaced? Contact our dental office today to get started on a beautiful and seamlessly restored smile.