Antibiotic Treatments - Carrollton, TX
Preparation for Antibiotic Dental Treatment
Antibiotic treatment is used to slow down or kill the bacteria that cause gum disease. The antibiotic is generally placed under the gums or administered orally. Oral pills are prescribed for acute infections, while chronic gum infections typically require a deep cleaning consisting of scaling and root planing followed by antibiotic treatments in our Carrollton, TX dental office.
Why Choose Celebration Family Dental of Carrollton for Antibiotic Treatments?
Custom-Made Treatment Plans
Personable, Understanding Dental Team
Variety of Periodontal Treatments
Dental Antibiotic Treatment Types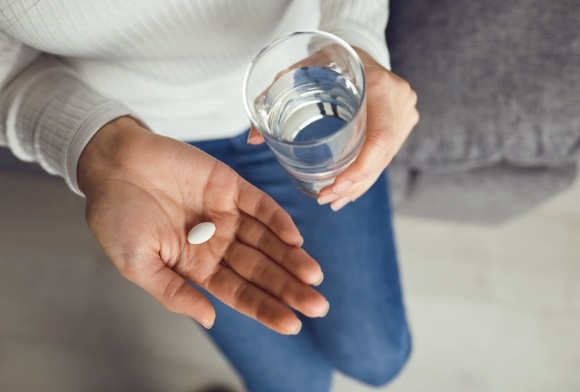 Scaling and root planing is done prior to antibiotic treatment. Scaling is a thorough cleaning that removes plaque and tartar from the teeth and gums, and root planing involves smoothing out the root surfaces.
We may prescribe antibiotics in the form of an over-the-counter mouth rinse. If oral pills are prescribed, they need to be taken for seven to ten days. We can also put antibiotics directly onto the infected area in the mouth. This is known as local therapy and comes in a number of forms, such as a powder and gel. The powder is applied under the gums and dissolves over the course of a few weeks. Antibiotic gels are injected under the gums to control infection. The area is then sealed with a periodontal pack. The bandage will be removed after a week or ten days, and the remaining gel will be cleaned off.
After receiving antibiotic therapy, it is important that you take care of your gums and teeth with regular flossing, brushing, and bi-annual visits to Celebration Family Dental of Carrollton for checkups and professional cleanings. Take your medication as prescribed. and if a periodontal pack has been placed in your mouth, avoid flossing around that area as it may dislodge the pack.
To learn more about how antibiotic dental treatments can help control your gum disease, schedule an appointment at Celebration Family Dental of Carrollton today.