Sedation Dentistry – Carrollton, TX
Calm, Comfortable, and Relaxing Dentistry
Dentistry offers a wide variety of solutions to make your smile healthier and more beautiful, yet a lot of people are unable to take advantage of these transformational treatments due to fear of the dentist's chair. Whether you have severe dental fear, or you may just be a little anxious for an upcoming appointment, it's important for your oral health to see a dentist regularly. At Celebration Family Dental of Carrollton, we can provide sedation dentistry services to make your dental treatments more comfortable. Read on to learn how Dr. Rajiv Shekhadiya and Dr. Dhiren Ahir can make your next dental visit a calm and relaxing experience with sedation dentistry in Carrollton, TX.
Why Choose Celebration Family Dental of Carrollton for Sedation Dentistry?
Adults and Children Welcome
Different Forms of Sedation Available
Friendly, Gentle Dentists and Team
Sedation Dentistry Benefits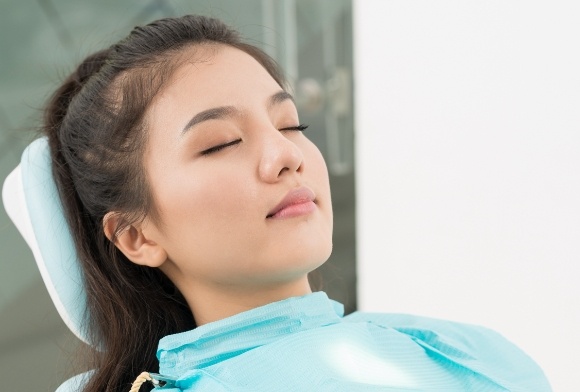 Our dentists offer multiple types of sedation to make your dental visits as comfortable as possible. The biggest benefit of sedation dentistry is the ability to treat dental fear. Routine checkups and restorative treatments are vital to your oral and overall health, which makes sedation an incredibly useful tool.
Use of sedation can also lead to shorter treatment times. Because you'll be relaxed and comfortable, our dentists will be able to move through your mouth quicker. Plus, if you have an active gag reflex, sedation can temporarily paralyze it to help them work more efficiently.
Last but not least, sedation provides pain relief. While our dentists will numb your mouth for a variety of treatments, sedation can offer an extra layer of comfort.
Nitrous Oxide Sedation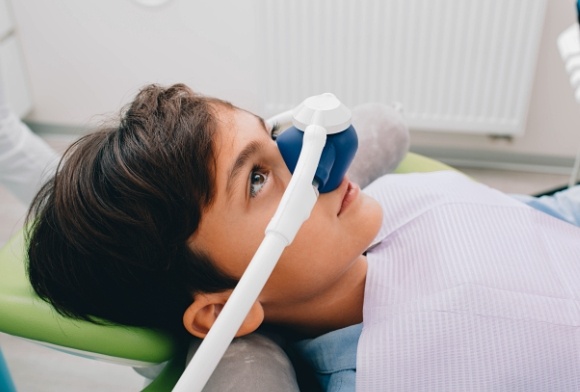 Nitrous oxide is a mild sedative that is administered through a small nasal mask in combination with oxygen. It is a great anxiety reliever and will make you feel light and relaxed during any procedure. Your level of sedation can be adjusted during your appointment, and the effect of the gas wears off quickly once the mask is removed, so there is no "hangover" effect.
Who Is a Good Candidate for Nitrous Oxide?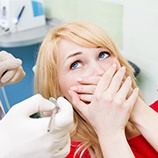 Sedation dentistry is a great option for many patients who feel uncomfortable when visiting the dental office. Nitrous oxide sedation is usually recommended for patients with:
A fear of needles
Anxiety related to the dental office
Tooth sensitivity
Difficulty sitting still
Resistance to local anesthetics
If anything above applies to you or there is another reason why you think you could benefit from nitrous oxide sedation, let us know. It may be just the trick you need to feel comfortable during your dental treatment.
How Does Nitrous Oxide Work?
Before your dental treatment begins, we will administer nitrous oxide through a small mask that will be placed over your nose, and all you have to do is breathe like you normally would. We will adjust the flow of oxygen and nitrous oxide gas, which is clear and odorless. After a couple of minutes, you will feel a euphoric wave come over you, allowing you to relax and feel more comfortable.
Once the full effects of the nitrous oxide kick in, we will begin the treatment process. As soon as we're done, we will remove the mask and turn off the gas. Just as quickly as you felt the effects of the gas, they will go away, and you will feel like your normal self again.
Aftercare for Nitrous Oxide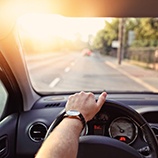 The effects of nitrous oxide don't linger, so you only need to stay at the office for a few minutes until you feel back to normal. You can even drive yourself home from the office. The majority of patients are able to continue their day, including work, school, and other obligations. Be sure to closely follow any recovery instructions provided to you for the treatment that you received.
Oral Conscious Dental Sedation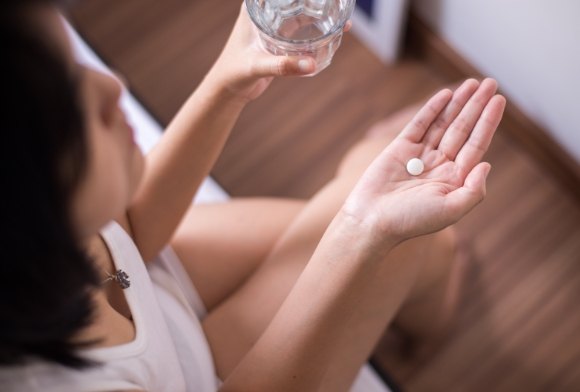 Sedatives in the form of pills are a popular option for many patients since they produce a mild to moderate sedation effect without the use of needles. You will have little to no memory of a dental procedure performed under oral sedation. The effects of this method can last for up to a few hours after a procedure. Therefore, it is recommended that a friend or family member drive you to and from your dental appointment.
Learn More
Neglecting Oral Health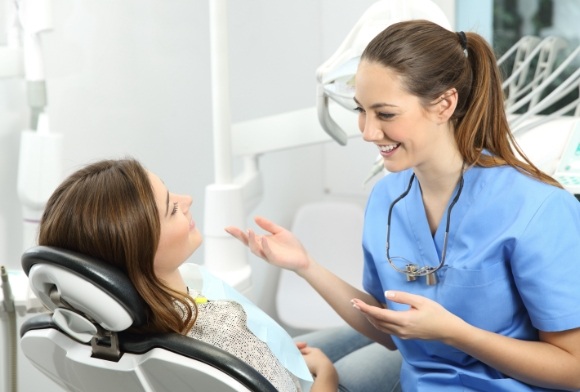 Did you know that it is estimated that 30 to 40 million people in America deal with some form of dental fear or anxiety? At Celebration Family Dental of Carrollton, one of the main reasons we offer sedation is to give these patients the ability to get the treatment that they need. Sedation is a great tool that we can utilize to help you overcome your dental fear and anxiety.
If you prolong routine dental visits or treatment due to your anxiety, it will only lead to more serious problems in the future. Thankfully, with our multiple types of sedation, you can receive the dental care you need in the most comfortable way possible. If you or a loved one suffers from dental fear or anxiety, contact Celebration Family Dental of Carrollton to get relaxing yet necessary oral healthcare.
Sedation Dentistry Frequently Asked Questions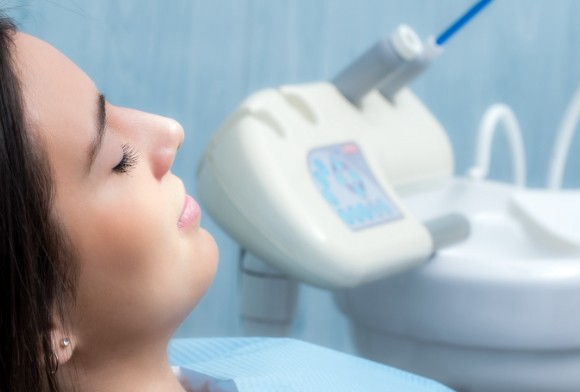 At Celebration Family Dental of Carrollton, we're proud to offer calm, comfortable, and relaxing dentistry for anxious patients. Just like with any of our treatments, we want you to feel 100% confident about choosing sedation dentistry. That's why we've gathered a few common questions about these calming services below so you can learn more about them! If you don't see the answers you're looking for, don't hesitate to give us a call and we'll be happy to help!
Is Sedation Dentistry Safe?
When sedation dentistry is administered by a highly trained Carrollton sedation dentist like Dr. Shekhadiya or Dr. Ahir, it's incredibly safe an effective. Before your treatment begins, we'll listen to your concerns and review your medical history to ensure nitrous oxide sedation or oral conscious sedation is a good choice for you. Then, during the procedure itself, we'll closely monitor your heart rate, blood pressure, and breathing to make sure you're as safe and comfortable as possible.
Is Sedation Dentistry Right for Me?
What's keeping you from getting the dental care you need? Sedation dentistry can help make appointments more pleasant for a wide variety of patients, including those who:
Deal with severe dental anxiety or phobia
Have an overactive gag reflex or sensitive teeth
Are having multiple or complex procedures completed
Have difficulty keeping their mouth open or have TMJ disorder
Experience pain in their back, neck, or anywhere else while sitting in the dental chair
Will Sedation Dentistry Put Me to Sleep?
Sedation dentistry is so effective that many patients doze off during their treatment. However, you can be easily awoken at any time. Neither nitrous oxide sedation nor oral conscious sedation will "put you to sleep" or "put you under." Throughout your entire treatment, you'll remain conscious enough to respond to basic instructions from your dental team. Afterwards, you may not remember anything about your procedure as if you had been asleep the entire time.
Will I Feel Anything During My Treatment with Sedation Dentistry?
While you will remain conscious under sedation dentistry, you will be completely at-ease and relaxed. Nitrous oxide is designed to make patients feel light, care-free, and sometimes even a little giggly (which is why it's sometimes called laughing gas). Patients undergoing oral conscious sedation tend to report feeling very groggy. You shouldn't feel any sensations of pain or discomfort with nitrous oxide sedation or oral conscious sedation. During your treatment, you may feel some occasional pressure in your mouth as we work, but you'll be blissfully oblivious to any sights, sounds, or sensations that would regularly cause you anxiety.
Who Isn't a Good Candidate for Sedation Dentistry?
Almost anyone can be a good candidate for sedation dentistry, but it's not a good choice for everyone. During your initial consultation, we'll go over your medical history, medication list, and health. Typically, we don't recommend sedation dentistry for patients who are:
Pregnant, very young, or of very advanced age
Allergic to or currently taking certain medications
Prone to sleep apnea, chronic bronchitis, or respiratory disease
Currently experiencing nasal congestion