Emergency Dentist – Carrollton, TX
Dental Emergencies Handled Fast
Dental emergencies are scary and impossible to plan for. One minute you're having a nice bike ride or getting ready to enjoy your favorite meal and the next thing you know you're dealing with a broken tooth, a toothache, or something else that causes you pain and worry. What can you do in these cases? Call your trusted emergency dentist as soon as possible! We will fix the problem and have you on your way before you know it.
What Counts as a Dental Emergency?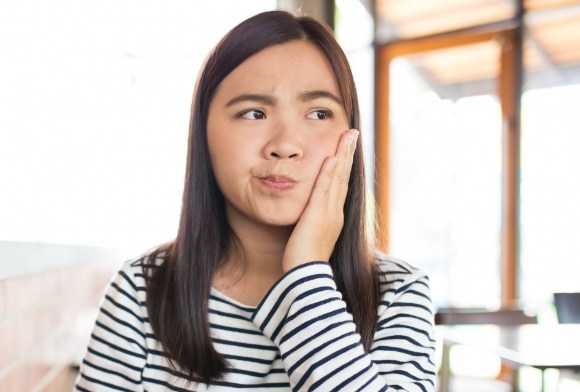 Sometimes people are reluctant to admit that they are experiencing a dental emergency and end up delaying treatment as a result. But now is not the time to be brave! If you are in pain, bleeding, or feel like something is just not quite right with your smile, it's time to call your emergency dentist.
Some of the most common dental emergencies include:
Broken tooth
Knocked out tooth
Toothache or abscess
Broken filling, crown, or other dental restoration
Something lodged between teeth
Bleeding from the soft tissues
What to Do after a Dental Emergency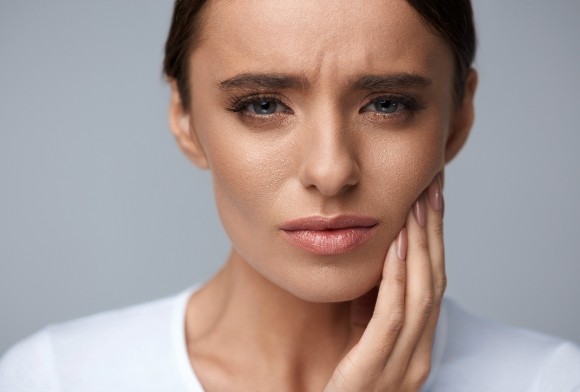 When you get in touch with our office after an urgent oral situation occurs, we will ask questions and listen to the details to provide specific advice for what to do next. Then, we will schedule a time for you to come in as soon as is necessary given your emergency.
We'll walk you through first aid tips when you call the office, but we have listed some of the most common tips below for your convenience.
Collect and rinse any larger missing pieces for possible reattachment.
Store a knocked out tooth in a cup/bag of water or milk until you can make it to our office. (Tip: Teeth that remain outside of the gum line for longer than 2 hours usually cannot be reattached, so get in touch with us immediately.)
Place a clean gauze or cloth to a bleeding wound. If bleeding does not stop or at least slow after 10 minutes, head straight to the emergency room.
Apply an ice pack to the affected cheek in 10- to 15-minute intervals. Be sure to wrap the pack in a protective cloth or towel to prevent injuries to the facial tissue.
Take an over-the-counter pain medication as directed to reduce discomfort.
How to Prevent Dental Emergencies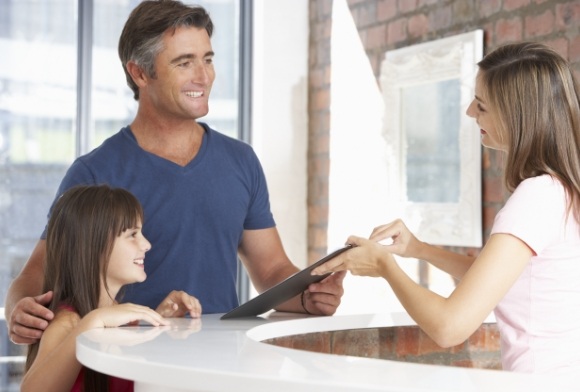 While you can never completely guarantee you or your loved ones will never experience a dental emergency, you can take some steps to prevent them from occurring. Some of the most important protective measures include:
Wearing a protective mouthguard (custom-fit is best) when playing contact sports
Attending six month checkups and cleanings to prevent untreated decay and other dental issues
Avoiding habits like nail biting, pen chewing, and eating ice
Never using your teeth as tools to cut through plastic or open packages
But if the unexpected does occur despite all of your preventive measures, don't forget to...
How to Handle Common Dental Emergencies
Dr. Shekadiya and Dr. Ahir will always make time to see you as soon as possible during a dental emergency, but until you can get to our office, you'll need to be able to manage the situation on your own. Familiarizing yourself with common dental emergencies can help you develop a plan for what to do should the worst happen to your teeth and gums. After you call our office to set up an emergency appointment, you can try some of the tips below to lessen your pain and protect your mouth as a whole.
Learn more about How to Handle Common Dental Emergencies
Something Stuck Between the Teeth
Food debris sometimes gets caught in the spaces between your teeth, which can cause tooth pain and might even lead to cavities. Fortunately, this issue can normally be resolved with a piece of dental floss and/or mouthwash. Simply rinse or floss around the tooth in question to dislodge the item. In cases where you're unable to remove it on your own, don't try and force it; call our office so that we can help.
Partially Dislodged Tooth
If a tooth is knocked loose but is still partially attached to the mouth, then you have two priorities. The first is to make sure that the tooth stays where it is, and the second is to set up an emergency appointment as soon as possible so that we can properly reattach it. Until you get to our office, protect the tooth by not biting or chewing with the affected side of the mouth. Take an over-the-counter pain reliever if you need to. You can also apply an ice pack to reduce swelling and discomfort.
Infections
A dental infection will never go away on its own. If you notice the warning signs of a tooth or gum infection (such as persistent pain, inflamed tissue, or a bump appearing on the gums) call our office immediately. Ignoring a potential infection for too long gives the disease a chance to spread and damage more of the mouth. Pain relievers can help while you're waiting for treatment, but stay away from aspirin; if it touches the tooth or the gums, you could experience a very painful burning sensation.
Gum/Soft Tissue Injury
You're likely to see a lot of blood, but don't panic; it most likely looks worse than it actually is due to the blood mixing with your saliva. Rinse with a dilute salt water solution, then press a damp piece of gauze over the wound for about 10 to 15 minutes. If the bleeding doesn't stop, immediate medical attention is required; call the nearest emergency room. Otherwise, you should visit our office within the next six hours so that we can figure out how extensive the damage is and what needs to be done to help the mouth heal.
Jaw Pain
There can be many causes of jaw pain. Until a proper diagnosis can be made, it's recommended that you stick with soft foods that don't require much chewing. Also try to avoid bad habits that can put strain on your jaw, such as resting your chin on your fist or clenching your teeth.
Understanding the Cost of Dental Emergencies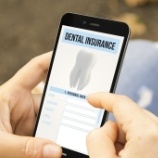 The treatments that we recommend for dental emergencies can vary depending on the nature of your emergency. Therefore, we can't provide you with a cost estimate unless you have us examine your smile. An oral infection, for instance, could only require a prescription of antibiotics, or it may necessitate something more complex, like root canal therapy. Regardless, you should still schedule an appointment with us right away. The last thing you should do is put off treatment and allow your emergency to get worse!
Learn more about the Cost Of Dental Emergencies
Factors That Influence the Cost of Emergency Dental Care
It's no secret that treating a dental emergency will most likely cost more than a routine checkup and cleaning. However, many factors can affect the price of your care, one of which is the specific nature of your emergency. Replacing a lost dental crown, for example, will probably cost much less than extracting and replacing a severely damaged tooth. After one of our dentists has examined your mouth and determined the extent of the damage, we can give you a personalized cost estimate.
Another fact to consider is your level of dental insurance coverage. Most insurance plans will cover the cost of one emergency exam a year. Additionally, depending on the type of treatment you need, you can often expect your insurance to foot about 40-80% of the bill.
Your Financial Options
At Celebration Family Dental of Carrollton, we're proudly in-network with the following dental insurance plans:
Aetna
Ameritas
Assurant
BlueCross BlueShield
Cigna
Delta Dental
Guardian
Humana
MetLife
United Concordia
United Healthcare
Our team will gladly handle all of the insurance paperwork on your behalf. After all, dental emergencies are already stressful enough!
If you don't have dental insurance, or you need additional assistance paying for your care, worry not. We can help you apply for a CareCredit plan. These low-to-no interest loans have helped countless patients fit their dental care into their budget.
Why You Should Schedule an Emergency Appointment ASAP
Contrary to most medical issues, dental health problems do not usually get better on their own. In fact, they generally worsen if you wait too long to seek treatment. For instance, a cavity that may have originally required a filling could spread to the tooth's center, where it would then require a root canal or extraction, both of which cost more than a filling. Calling us soon after the emergency strikes can save you a considerable amount of money!
Dental Emergency FAQs
At Celebration Family Dental of Carrollton, we want all of our Carrollton patients to be well-prepared when it comes to their oral health. While we understand that not every dental emergency can be prevented, having the right knowledge in that situation can mean the difference between saving and losing your tooth. That's why we have answered some of the dental emergency FAQs that we receive the most often.
Learn more about Dental Emergency FAQs
Will My Insurance Cover Dental Emergencies?
Because insurance coverage varies greatly from plan to plan, and because each dental emergency is different, there's no surefire way to tell how much you'll end up having to pay for treatment. For example, if all you need is a small filling, your insurance is significantly more likely to cover that than if you need multiple teeth extracted and replaced. Our helpful and friendly team is here to maximize your benefits while minimizing the amount that you have to pay out of pocket. If you don't have insurance, we proudly partner with CareCredit to let you finance your treatment with little to no interest.
How Long Should I Wait to Receive Emergency Treatment?
Ideally, you should call us immediately in the event of a dental emergency. While general medical conditions like the common cold often improve if you leave them alone, dental health problems typically worsen the longer you put off treatment. Generally, the sooner you come in for treatment, the more likely we are to be able to save your tooth. Not to mention, most dental emergencies come with some degree of pain, so we can help alleviate your discomfort as soon as possible.
Will I Need a Root Canal?
That depends on the extent of your dental emergency. Believe it or not, root canal therapy is actually one of our most common treatments for severe toothaches. If the pulp (the inside of the tooth) has been damaged or decayed badly enough, root canal therapy is the only option left besides extracting the tooth. During a root canal, we'll remove the infected pulp tissue and get you out of pain quickly.
Should I Call the Emergency Room?
If your dental emergency could also be considered life-threatening, such as profuse bleeding, deep lacerations, swelling that obstructs your airway, or a broken jaw, then it's much better to head to the emergency room instead of our office. For all other oral health problems, though, you're significantly better off giving us a call. This is because most emergency rooms don't have a dentist on staff. At best, they may be able to write you a prescription for painkillers or antibiotics, but they can't address the root of the problem like we can.
Call Us ASAP!
Broken tooth? Toothache? Whatever it is, we're waiting for you in the event of a dental emergency! Call Celebration Family Dental of Carrollton and get out of pain quick. Your emergency dentists are on the case.