Your Emergency Dentist Is Here for You
Dental emergencies are scary and impossible to plan for. One minute you're having a nice bike ride or getting ready to enjoy your favorite meal and the next thing you know you're dealing with a broken tooth, a toothache, or something else that causes you pain and worry. What can you do in these cases? Call your trusted emergency dentist as soon as possible! We will fix the problem and have you on your way before you know it.
What Counts as a Dental Emergency?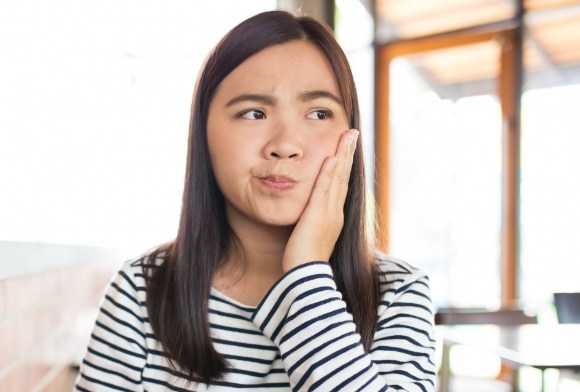 Sometimes people are reluctant to admit that they are experiencing a dental emergency and end up delaying treatment as a result. But now is not the time to be brave! If you are in pain, bleeding, or feel like something is just not quite right with your smile, it's time to call your emergency dentist.
Some of the most common dental emergencies include:
Broken tooth
Knocked out tooth
Toothache or abscess
Broken filling, crown, or other dental restoration
Something lodged between teeth
Bleeding from the soft tissues
What to Do after a Dental Emergency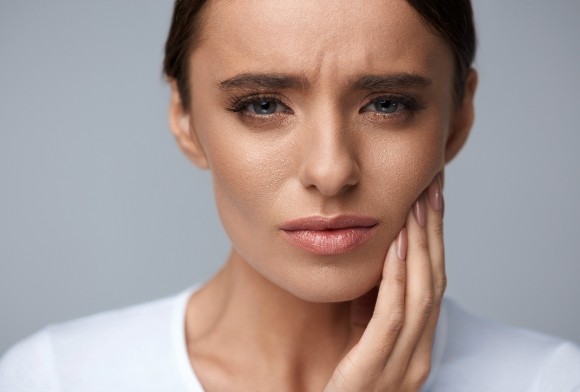 When you get in touch with our office after an urgent oral situation occurs, we will ask questions and listen to the details to provide specific advice for what to do next. Then, we will schedule a time for you to come in as soon as is necessary given your emergency.
We'll walk you through first aid tips when you call the office, but we have listed some of the most common tips below for your convenience.
Collect and rinse any larger missing pieces for possible reattachment.
Store a knocked out tooth in a cup/bag of water or milk until you can make it to our office. (Tip: Teeth that remain outside of the gum line for longer than 2 hours usually cannot be reattached, so get in touch with us immediately.)
Place a clean gauze or cloth to a bleeding wound. If bleeding does not stop or at least slow after 10 minutes, head straight to the emergency room.
Apply an ice pack to the affected cheek in 10- to 15-minute intervals. Be sure to wrap the pack in a protective cloth or towel to prevent injuries to the facial tissue.
Take an over-the-counter pain medication as directed to reduce discomfort.
How to Prevent Dental Emergencies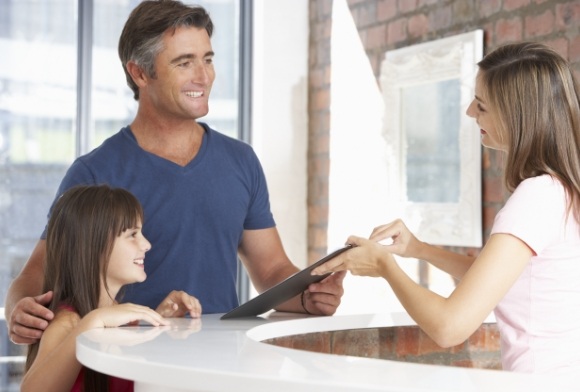 While you can never completely guarantee you or your loved ones will never experience a dental emergency, you can take some steps to prevent them from occurring. Some of the most important protective measures include:
Wearing a protective mouthguard (custom-fit is best) when playing contact sports
Attending six month checkups and cleanings to prevent untreated decay and other dental issues
Avoiding habits like nail biting, pen chewing, and eating ice
Never using your teeth as tools to cut through plastic or open packages
But if the unexpected does occur despite all of your preventive measures, don't forget to...
Call Us ASAP!
Broken tooth? Toothache? Whatever it is, we're waiting for you in the event of a dental emergency! Call Celebration Family Dental and get out of pain quick. Your emergency dentists are on the case.