Tooth Recontouring – Carrollton, TX
Quickly Improve Chipped or Misshapen Teeth
Tooth recontouring is a quick and straightforward way for a patient to correct their chipped, overlapping, or odd shaped teeth and improve their smile's appearance. The process can normally be done in a single dental office visit and will have a dramatic impact on how a person's entire mouth looks. Tooth recontouring from our Carrollton, TX cosmetic dentist is one of the few cosmetic procedures that can improve the look of your teeth almost instantly. Even a minor adjustment to the shape of a tooth can give you the smile you've always wanted.
Why Choose Celebration Family Dental of Carrollton for Tooth Recontouring?
State-of-the-Art Technology
Personable, Friendly Dental Team
Comfortable, Welcoming Dental Office
How Tooth Recontouring Works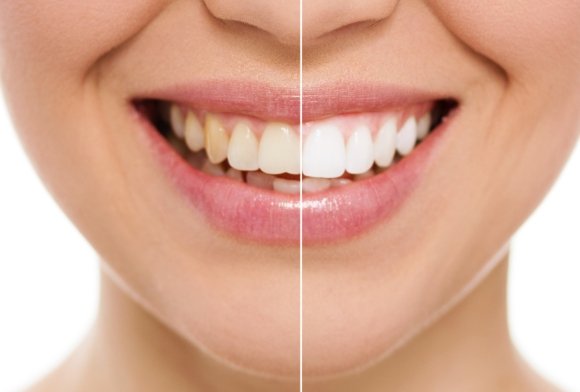 The process starts with a dental checkup to make sure the tooth that needs adjustment is healthy and that there are no underlying problems with the patient's gums or teeth. This checkup will include X-rays to show your dentist where the nerve is located and how thick the enamel is. These are critical pieces of information that will help us understand how much recontouring we can do to the tooth without causing damage.
Once the specifics of the tooth are determined, we will use a small disc to gently and carefully remove some of the enamel of the tooth during reshaping. Your dentist will make minor adjustments to the edges and surfaces of the tooth to finally achieve the shape and size desired. The majority of the reshaping will be done with this dental tool, and finer adjustments will be completed with a smile file or abrasive strips. Constant measurements of the tooth and the patient's bite will be done throughout the procedure to make sure the process is proceeding as planned. We may also adjust the gap between the tooth being contoured and adjacent teeth to allow proper cleaning and flossing.
In addition to removing some of the surface of the tooth, tooth recontouring may also involve the addition of a colored laminate to build up a particular surface. This laminate is designed to perfectly match the color of the tooth being contoured and is attached with dental adhesive. This extra layer of laminate allows your cosmetic dentist to make whatever adjustments are needed to correct a tooth's alignment. These laminates are typically applied as the final step in the tooth recontouring procedure and will last a lifetime with proper dental care.