Laser Dentistry – Carrollton, TX
Treating Gum Disease with Modern Technology
Lasers have found an increasing use in dentistry as they help in the treatment and detection of numerous oral problems. They can be used to pinpoint tooth decay in its earliest stages, detect oral cancer, and even treat gum disease. Laser dentistry at our Carrollton, TX dental office also has the ability to seal painful ulcerations like canker sores, treat small cavities, and precisely remove tissue.
Why Choose Celebration Family Dental of Carrollton for Laser Dentistry?
Gentler, More Precise Treatments
A Gentle and Friendly Dental Team
Comfortable Modern Dental Office
Diagnosis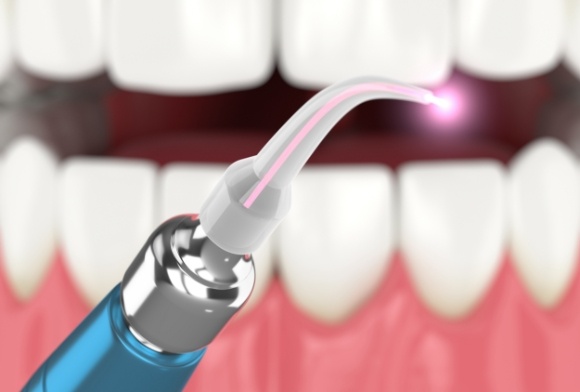 Lasers can aid dental diagnosis in several ways. For example, laser beams with a specific wavelength can detect tiny fissures and pits in the biting surfaces of a tooth, which traditional dental tools may not be able to find. This helps in the detection, correction, and monitoring of small defects and also in locating plaque and tartar under the gum surface. Lasers can also help in the detection of oral cancer by accurately showing the presence of diseased tissues.
Hard-Tissue Procedures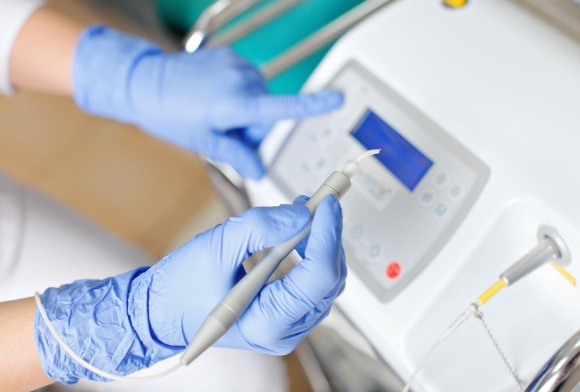 Lasers are being increasingly used for hard-tissue procedures such as the treatment of cavities and dental caries. This is because they can eliminate the sound and vibration of a dental drill that may be uncomfortable to some patients, and they are also much more accurate.
Soft-Tissue Procedures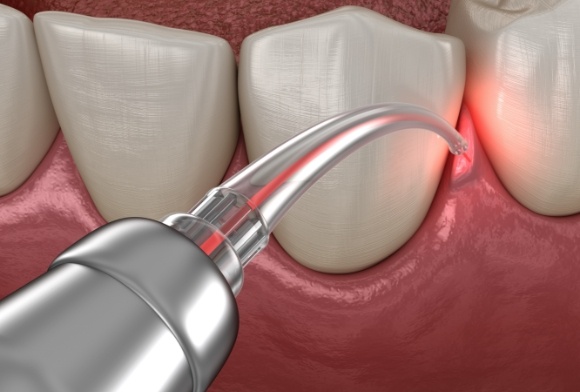 Being minimally invasive, lasers offer a number of advantages in the treatment of soft tissue problems such as in gum disease. They can kill bacteria in periodontal pockets without affecting healthy tissues and can also aid in the removal of infected tissue without affecting nearby blood vessels. They can even be used to treat sores and ulcers of the gums and lips.