Dental Bruxism – Carrollton, TX
How We Handle this Sneaky Problem
There are no evident causes for bruxism, which is the scientific term for unconscious jaw clenching and teeth grinding. Nevertheless, dental experts are trying their best to prevent more damage to the teeth and eliminate the pain caused by it. On this page, you can learn more about available treatment for dental bruxism in our Carrollton, TX dental office.
Why Choose Celebration Family Dental of Carrollton for Dental Bruxism?
Comfortable, Fully Customized Oral Appliances
Friendly, Personable Dentist and Team
Patients of All Ages are Welcome
What is Dental Bruxism?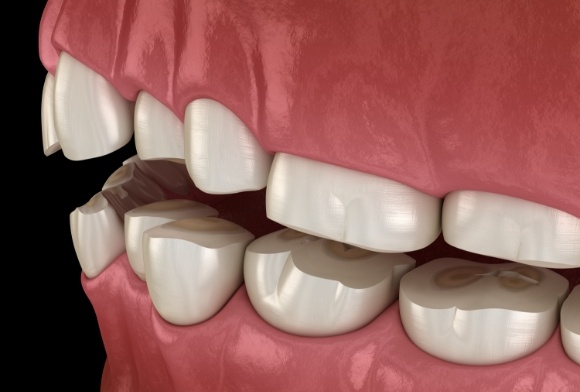 Sometimes, abnormal teeth alignment can cause bruxism. Surgery is needed to correct the alignment of teeth or the bite pattern. However, this should only be the last option. Some people also clench their teeth when they are stressed or anxious. If you are having signs of bruxism, such as jaw pain or worn-down teeth, and suspect that stress triggers the condition, stress-relieving activities can help. Take a long and relaxing bath, listen to soft music, or meditate when you can. Try going for a long, slow walk before going to bed. Read light books. Eating refreshing fruits and vegetables can also help the jaw muscles relax.
How Do We Treat Dental Bruxism?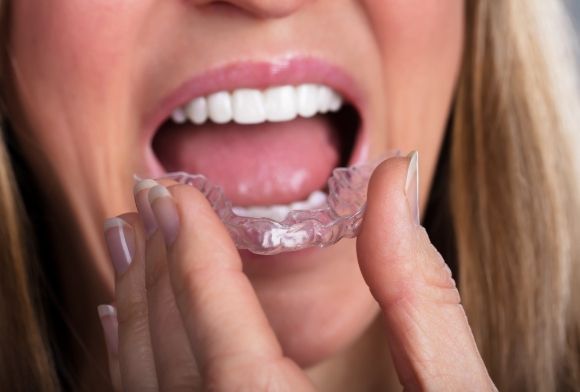 Long-term treatment of bruxism is intended to stop the pressure and friction on the tooth surface due to grinding. This can be done by getting a custom dental mouthguard at Celebration Family Dental of Carrollton. Custom mouthguards are made of durable plastic and can lessen the pressure cause by grinding. They are lightweight and sturdy, and since they are made specifically for each individual's smile, they are extremely comfortable to wear and will not interfere with your normal breathing while you sleep.