Oral Cancer Screenings - Carrollton, TX
Early Detection for a Healthy Future
The very mention of cancer scares all of us. Oral cancer is one form of this deadly disease, and it can prove fatal if not detected and treated in time. While its effects can be serious, it is one of the most curable cancers if it's caught early on. At Celebration Family Dental of Carrollton, we provide oral cancer screenings in our Carrollton, TX dental office as a part of regular dental checkups for all of our patients.
Around 60% of oral cancers are not caught until the advanced stages. The disease is more persistent in people who smoke or drink excessively. Another recently discovered cause of oral cancer in non-smoking adults is the Human Papilloma Virus (HPV), which is typically spread via sexual contact. Read on to learn more about oral cancer and what routine oral cancer screenings in Carrollton, TX entail.
Why Choose Celebration Family Dental of Carrollton for Oral Cancer Screenings?
Focused on Preventive Care
Trained, Personable Dentist and Team
Advanced Dental Technology
Signs & Symptoms of Oral Cancer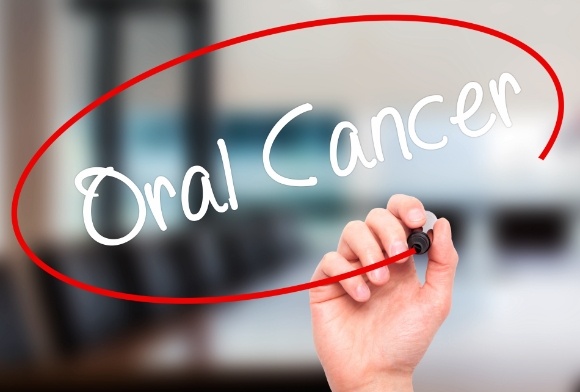 Most of the bumps, lumps, and sores found in the mouth are completely harmless. However, you should contact our dental office right away if you notice symptoms like:
Persistent sore throat or hoarseness
Ulcers in your mouth
White or red patches in your mouth
Lumps in and around your face or neck for more than two weeks
Difficulty swallowing
Pain when swallowing
Pain in your mouth
Pain in your ears
Numbs spots around your mouth
Most oral cancers occur in the form of scale-shaped patches on the sides of the tongue, the floor of the mouth, or on the lower lip. If you see any of these warning signs, you should come to our dental office for an oral cancer screening immediately.
What Does My Dentist Look for During a Screening?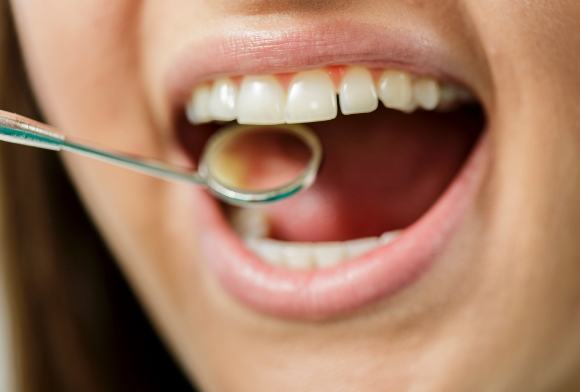 Dentists alone catch 84% of oral cancers early on, which is why a routine screening has the potential to save your life. Dr. Rajiv Shekhadiya and Dr. Dhrien Ahir are experienced in detecting the common symptoms of oral cancer that we have outlined above. They will check for any irregularities or asymmetries that could tip off oral cancer. They never want to find cancer, but they take pride in keeping their patients as healthy as possible through early detection.
What Should I Expect During My Screening?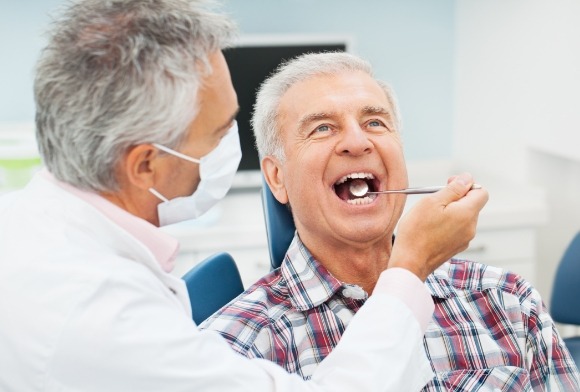 Your oral cancer screening consists of a visual and physical exam that will be conducted in a matter of minutes. During this integral part of your routine dental checkup, we will visually check your face, neck, head, mouth, tongue, throat, gums, cheeks, and related areas for any warning signs of cancer. After, we may feel around your jawbone and lymph nodes to ensure that you don't have any lumps or bumps.
Diagnosis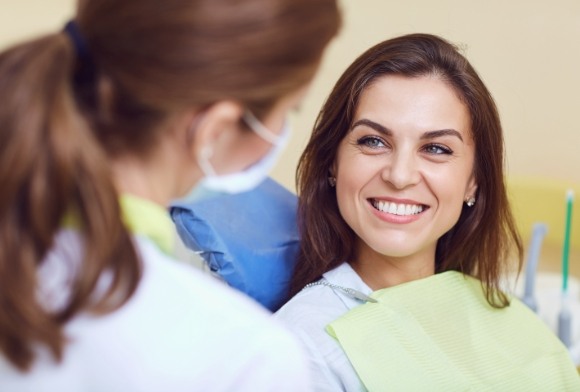 Regular screenings are one of the most important steps in the prevention and early detection of oral cancer. We will perform a tactile and visual examination of your mouth and throat for lesions and other signs of oral cancer during the course of your regular dental checkup. If we find something suspicious, a brush test is performed, which is followed up with a biopsy if needed.
To learn more about what you can do to avoid oral cancer or to schedule a screening, contact us today.