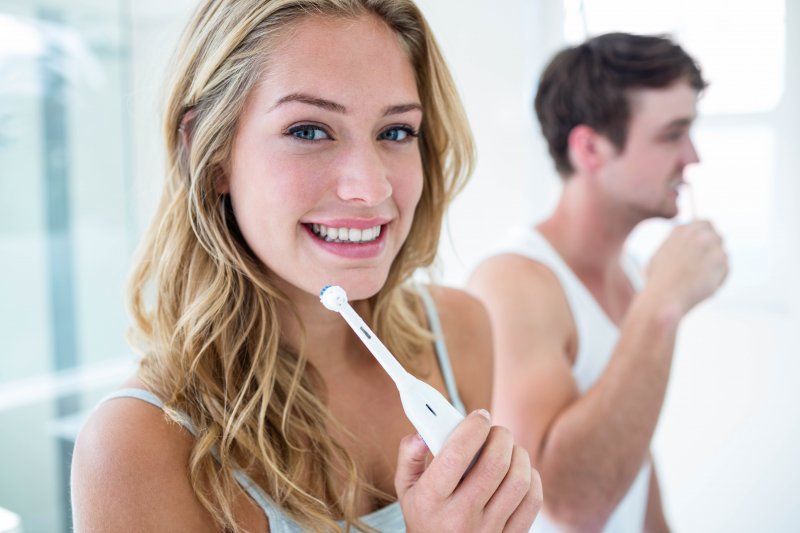 When you think of February, you probably think of Valentine's Day, the Super Bowl, and cooler weather, but did you know that it is also American Heart Month? That's right! For years, organizations like the American Dental Association and the Centers for Disease Control and prevention have used the second month of the year to focus people's attention on their cardiovascular health. And while eating right and exercising are both crucial components, many patients forget that caring for their smile is also essential. Keep reading to learn why!
The Link Between Gum Disease and Heart Health
Currently, gum disease affects roughly 50% of adults in America. Although this condition is prevalent, it shouldn't be dismissed. In fact, this infection of the tissue surrounding your teeth can result in tooth loss in severe cases. Furthermore, the harmful bacteria associated with gingivitis can enter your vital organs through your blood stream, which is why patients with gum disease are two to three times more likely to suffer from a cardiovascular event. Fortunately, this serious dental concern is largely preventable with a solid oral hygiene routine in place.
5 Prevention Best Practices to Implement Today
Strong, healthy teeth and gums rest heavily on proper prevention. Therefore, if you aren't already, make sure to implement the below best practices to safeguard your mouth from the development of gum disease:
Brush your teeth for two minutes at least twice a day.
Treat flossing as important as brushing.
Visit the dentist on a biannual basis.
Cut out poor dental habits, like smoking and using your teeth as tools.
Implement a vitamin-rich diet, limiting sugary foods and beverages.
How Your Dentist Can Help
Your dentist is your greatest ally when it comes to the condition of your teeth and gums. To start, they can conduct routine dental checkups and cleanings designed to catch concerns like gum disease in the early stages, remove stubborn plaque, and clean the hard-to-reach areas of your mouth. If symptoms of gingivitis are detected at your visit, like inflamed or bleeding gums, then they can intervene immediately and administer the appropriate treatment. And, of course, if you have any questions about caring for your oral health at home or are unsure of which products to use to effectively clean your teeth and gums, they can provide you guidance based on their extensive years and education. So, don't skip your biannual visits or wait to seek treatment – call your dental team today!
About the Practice
At Celebration Family Dental, patients can enjoy a comprehensive array of services, convenient hours (including weekend appointments), top-notch dentistry, and a patient-driven approach to care – all under one roof! Dr. Rajiv Shekhadiya and Dr. Dhiren Ahir know the important role oral health plays in your overall wellbeing, which is why they are proud to offer everything from essential preventive care to periodontal therapy. If it's time for your biannual appointment, you are interested in improving your at-home dental care regimen, or anything in between, don't hesitate to visit our website or give us a call at 469-892-6647.