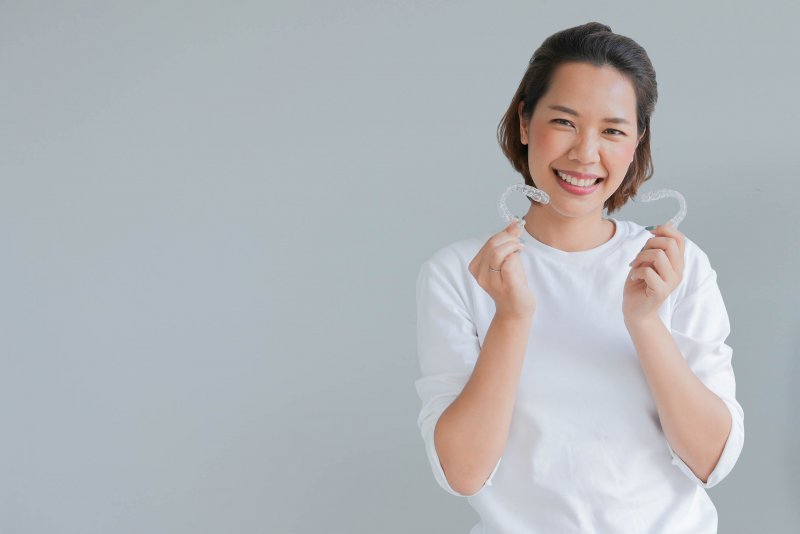 While undergoing Invisalign treatment to give yourself a straighter smile, it's important to handle your aligners the proper way and make sure you're cleaning them regularly. Though you may not think the time of year would make any difference, this is especially true during cold and flu season. Here are a few useful tips that will help you survive the season without risking your oral or overall health.
Stay Hydrated
As a common side effect of being sick, a stuffy nose often forces people to breath through their mouth. As a result, their mouth becomes drier than usual. The drier your mouth is, the higher your risk of tooth decay. Drinking plenty of water can help counteract this and keep harmful bacteria at bay.
Keep Your Teeth Clean
Being sick is tough, but it's important to keep up with normal brushing and flossing. Neglecting basic oral health will leave your teeth in bad condition and more susceptible to decay and other issues. Along with keeping up with your oral hygiene, be wary of the medicines you take while you're sick. Cough drops and cough syrup are often loaded with sugar, which can damage your tooth enamel and let in harmful bacteria. Consider switching to sugar-free options or rinsing out your mouth afterwards to get rid of some of the sugar stuck to your teeth. Make sure not to take cough drops while wearing Invisalign since if can damage your aligners.
Pay Attention to Your Hands
Wash your hands thoroughly and often to avoid getting cold or flu germs on your aligners. If washing your hands before dealing with your Invisalign isn't possible, consider using an aligner removal tool instead.
Keep Your Space Clean
Make sure to regularly sanitize your desk or any equipment you use throughout the day. Consider purchasing a few extra retainer cases to keep in all the places where you find yourself needing to remove your Invisalign, and avoid putting your aligners on unsanitary surfaces so harmful germs don't latch on to them. Stock up on hand sanitizer and wipes to keep things as clean as possible.
Regardless of if you're sick or not, it's vital to continue caring for your teeth and your Invisalign in the proper way. By following the above tips, you can keep your teeth healthy and avoid an oral health catastrophe this cold and flu season!
About the Practice
Celebration Family Dental of Carrollton provides patients in the DFW area with a range of personalized dental solutions. They aim to make going to the dentist feel less like a chore and more like an opportunity to learn how to keep your teeth healthy and beautiful. By treating patients of all ages in one convenient location, the whole family can get the care they need and be on their way to bragworthy smiles! To learn more about Invisalign and how to stay healthy during cold and flu season, contact Celebration Family Dental of Carrollton at (469) 892-6647 or visit their website.