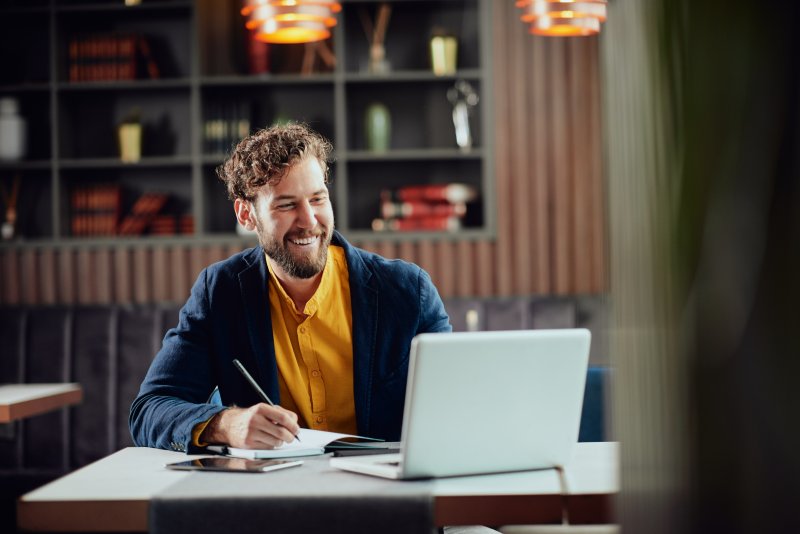 The festivities of the holiday season are right around the corner! There's plenty to be thankful for this time of year, especially if you've replaced missing teeth with dental implants. Read on to learn about five of the most noteworthy benefits of dental implants in Carrollton and why you should take a moment to give thanks for them this holiday season.
#1: Smile with Confidence
Traditional tooth replacement options are often accompanied by some setbacks. For example, dentures are notorious for slipping around while you eat and talk, and dental bridges can cause tooth sensitivity. Since dental implants are inserted directly into the jawbone and fuse with it through osseointegration, you can eat, talk, and smile comfortably and with confidence.
#2: Eat Your Favorite Holiday Foods
Unlike dentures which only restore about 30% of your natural biting power, dental implants give you back at least 80%. This means you have the strength to eat turkey legs, corn on the cob, pecan pie, and any other foods you're craving this holiday season!
#3: Keep Oral Health Issues at Bay
Dental implants promote optimal oral health by stimulating the jawbone, filling in the sockets where your natural teeth used to be to keep harmful oral bacteria from getting in, keeping your bite properly aligned, and discouraging future tooth loss. These things put you at a lower risk of developing a mouth infection, gum disease, cavities, or other issues.
#4: Keep Your Jawbone Strong and Healthy
When someone experiences tooth loss, the jawbone naturally begins to deteriorate. This can lead to bite issues, facial sagging, and an array of other problems. By having missing teeth replaced with dental implants, this stimulates the tissue in the jawbone and prevents erosion. Maintaining a strong jawbone will keep your smile healthy, strong, and ready to chow down!
#5: A Long-Lasting Smile
Dental implants are stronger and more durable than any other available tooth replacement options. They also last longer than dental bridges and dentures, both of which need to be replaced every five to seven years. With the proper care, dental implants can last a lifetime!
As you can see, dental implants provide plenty of reasons to be thankful this holiday season. If you're interested in having them placed to fill out your smile and let you enjoy life to the fullest, talk to your dentist to see if they're the right option to get your oral health back on track!
About the Practice
Do you live in Carrollton or one of the surrounding communities? Are you looking for exceptional dentistry for the whole family? You've come to the right place. Celebration Family Dental of Carrollton aims to give patients the smiles they've always dreamed of in a comfortable, inviting environment. Additionally, if you're missing teeth and in need of replacements, Dr. Rajiv Shekhadiya and Dr. Dhiren Ahir have partnered with dental implant specialists to give you the best care available. Call Celebration Family Dental of Carrollton at (469) 892-6647 or visit their website for more information on dental implants or to schedule a consultation.