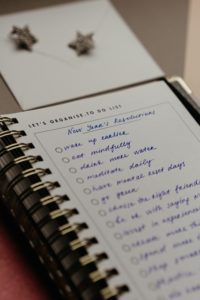 If you have a habit of getting into bed without brushing your teeth or skipping your routine dental appointments, it's never too late to recommit to your oral health. What better time than now to invest in a healthy smile? As you create your New Year's resolutions to save money or exercise more often, keep your dental health at the top of your priority list. Here are 3 oral health resolutions to invest in a healthy, beautiful smile in 2022.
1. Brush Twice Per Day
The American Dental Association recommends brushing at least twice daily, if not after every meal. However, 31% of Americans don't brush their teeth enough. Your toothbrush is your first line of defense against preventable issues, like tooth decay. Although cavities are preventable, 92% of adults have had at least one in a permanent tooth. Improving your brushing routine is a simple step to protect your natural smile and lower your overall oral health expenses.
Commit to brushing your teeth in the morning and at night using a soft-bristled toothbrush and fluoride toothpaste. Clean all surfaces of your teeth for at least two minutes. If you already brush twice a day, take your oral hygiene routine one step further by brushing after every meal.
2. Floss Every Day
Your toothbrush is effective, but it can't clean everywhere in your mouth. Floss is the only way to clean between the teeth to keep your gums healthy. Cavities aren't the only danger to your smile. At least 50% of adults have gum disease, which is the leading cause of tooth loss. The infection can also increase your risk of several health conditions, like cardiovascular disease, Alzheimer's disease, and diabetic complications.
The American Dental Association recommends using high-quality dental floss to clean between each tooth and around the gum line daily. You'll prevent plaque and tartar buildup that can lead to gum disease to safeguard your smile and general health.
3. Visit Your Dentist Regularly
Besides brushing and flossing, the American Dental Association encourages semi-annual cleanings and checkups. Your dental hygienist will remove any accumulations left behind by your toothbrush, while your dentist monitors your smile for any concerns, like gum inflammation or weakened enamel. They'll provide the appropriate intervention to stop the issue from worsening. You'll preserve your natural smile and avoid a costly treatment down the road. Research shows every $1 spent on prevention can save up to $50 on restorative and emergency costs. You can use your dental insurance to enjoy 100% coverage for preventive services.
Combining a solid oral hygiene routine with a healthy diet will allow you to enjoy the power of a healthy smile to look and feel your best during the year ahead.
About Dr. Dhiren Ahir
Dr. Ahir earned his dental degree from the New York University College of Dentistry before earning a Master's of Dental Surgery. As a member of the American Dental Association and the Texas Dental Association, he provides high-quality care for superior oral health. If you need a cleaning and checkup, contact our office today to schedule an appointment.