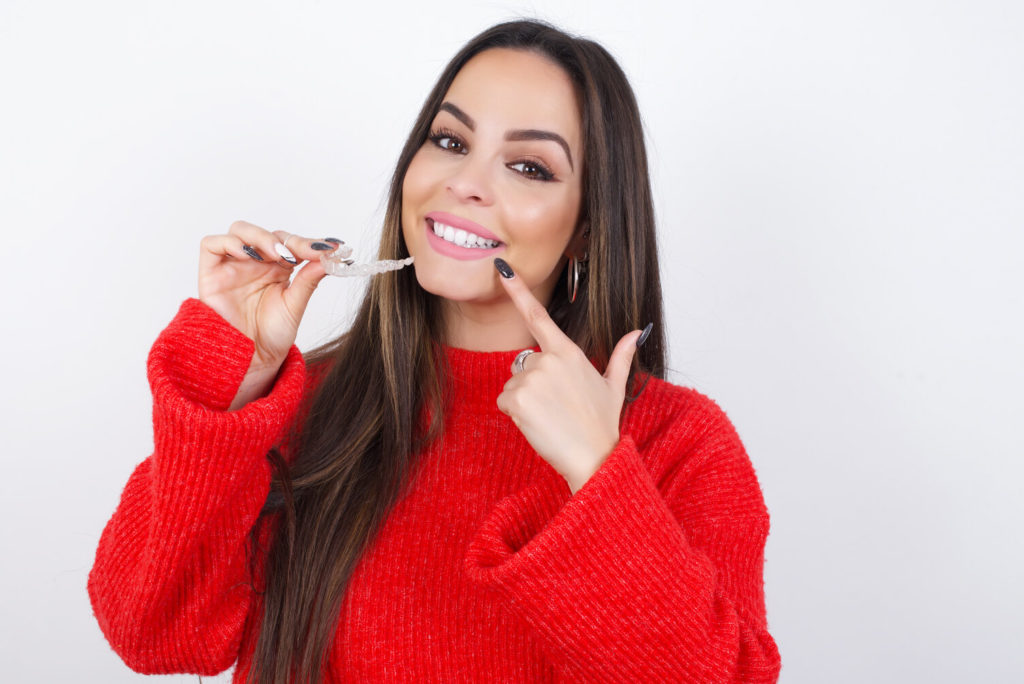 During cold and flu season, it can be difficult to stay healthy. From traveling to see loved ones to going to crowded grocery stores to stock up for winter storms, there are numerous opportunities for you to get sick. For people who wear Invisalign, there are extra precautions that should be taken during this time of year. If you're one of those people, read on to learn four tips that will help you make it through cold and flu season with Invisalign?
Tip #1: Keep Your Teeth Clean
Brushing your teeth two times per day and flossing at least once per day is key to keeping your mouth healthy. But, during cold and flu season, your oral hygiene routine is even more important. Cough drops, cough syrup, and other common medicines that you take when you're sick are full of sugar, so keeping up with brushing and flossing is key to lessening your chances of getting cavities. Additionally, try to find sugar-free variants of these medicines, and be sure to take out your aligner before you consume anything other than water to avoid staining or damaging your trays.
Tip #2: Stay Hydrated
Being congested can make it difficult to breathe through your nose. Unfortunately, breathing through your mouth instead can cause less saliva to be produced. The resulting dry mouth can raise your chances of developing oral health issues like cavities and gum disease, which may end up delaying your Invisalign treatment. Drink plenty of water to keep your mouth well hydrated, and take a dentist-approved decongestant so you can more easily breathe through your nose.
Tip #3: Keep Your Space Clean
Though the amount of time cold and flu viruses stay active depends on the surface they're on, thoroughly sanitizing your space will lessen your chances of catching anything. Make sure to keep cleaning wipes nearby, whether you're at work, school, or in your own home. Additionally, if you can't wash your hands, use sanitizer to kill any germs or bacteria that might be on them. Keep your aligners in a clean carrying case to prevent germs from latching onto them.
Tip #4: Be Mindful of Your Hands
Make sure that your hands are clean before you handle your aligners. This will make you less likely to transfer cold and flu viruses to them. If you aren't able to wash your hands before you take your aligners out, consider purchasing a tray removal tool so you don't have to touch them directly.
With these four tips, you should be able to make it through cold and flu season without damaging your Invisalign or your oral health. Before you know it, you'll be showing off a straight, gorgeous grin!
About the Practice
Celebration Family Dental of Carrollton offers exceptional oral health services to patients of all ages in their comfortable, inviting office. Are you unsatisfied with your smile? Their Invisalign clear aligner trays can straighten your pearly whites and make you feel more confident in your grin. Additionally, if you're worried about maintaining your Invisalign during cold and flu season, they can offer tips and guidance to keep your treatment plan on track. For more information on how to make it through the colder months with Invisalign or to make an appointment, call their office at (469) 892-6647 or visit their website.