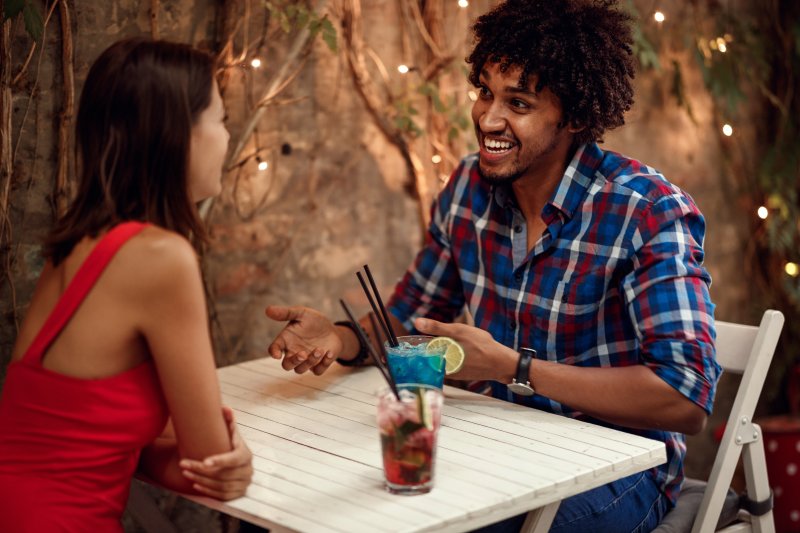 It's officially February, which means Valentine's Day is right around the corner. Are you having trouble finding a date for this special day? Believe it or not, your oral health may be to blame. Your smile can have a significant impact on your dating life, going as far as being a dealbreaker for some people. According to a Match.com survey of over 5,000 people, 58% of men and 71% of women believe healthy teeth are by far the most attractive feature. That means your pearly whites have a bigger impact on desire than hair, nails, and shoes! Read on to learn more about the link between dating and dental health.
The Link Between Good Oral Health and a Successful Dating Life
Although it may not seem obvious, oral health is a bigger problem in the dating world than most people realize. The state of your teeth and gums are an indication of the level of care you have for your dental health and hygiene to a potential date. In fact, 74% of women believe good oral health is one of the sexiest qualities a person can have. So, if you want to have more success in your dating life, make sure you take proper care of your smile!
How Can a Nice Smile Benefit You?
Do you know what the most common dating turn-off is? You guessed it – bad breath. Studies have revealed that up to 85% of people may not want a second date because of that problem. Luckily, you can keep your breath smelling nice and fresh by regularly brushing, flossing, and rinsing.
Another thing to keep in mind is that oral health and self-confidence basically go hand-in-hand. If you have an unhealthy smile, it can negatively impact your self-esteem. Additionally, it can get in the way of your social life out of fear of being judged. One study by the American Academy of Cosmetic Dentistry found that a beautiful grin makes people look more successful, intelligent, and wealthy to others.
Tips to Improve Your Smile
The good news is that there are many steps you can take to improve your smile and increase your chances of finding your soul mate! Here are a few tips to keep in mind:
Practice good oral hygiene. Make sure you're brushing twice a day for at least two minutes each time, flossing daily, and rinsing with an ADA-approved mouthwash.
Visit your dentist regularly. A checkup and cleaning every six months are the keys to keeping your smile healthy and problem-free.
Kick bad habits to the curb. Poor habits like smoking and using tobacco can stain your teeth, increase your risk of gum disease, and contribute to bad breath.
As you can see, a healthy smile can significantly boost your chances of a second date. By following the tips outlined above, you can improve your health, career, and love life!
About the Practice
At Celebration Family Dental of Carrollton, we strive to treat every patient like a member of our very own family. Our team uses the latest technologies, techniques, and materials to ensure you receive the high-quality dental care you deserve. To learn more about the connection between dating and dental health, visit our website or call (469) 892-6647.