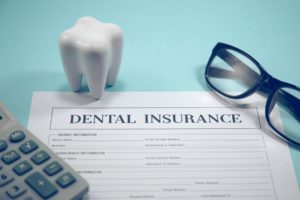 156 million Americans have dental insurance. If you pay monthly premiums for your dental coverage, your insurance recommends choosing a dentist in their network. However, you can choose any dentist that accepts your coverage, but there are a few things you should know before you choose an out-of-network practice.
1. You Have More Freedom and Options
In-network dentists have agreements with dental insurance companies for set rates for specific services, which means you might be limited in your treatment options. An out-of-network dentist will give you the freedom to choose any practice that accepts your insurance and a wider variety of services.
2. You May Pay More Out-Of-Pocket
Although visiting an out-of-network dentist has its benefits, you may end up paying more out-of-pocket. You can still use your coverage, but you'll be responsible for the difference between the dentist's fees and your insurance's allowable amount. Typically, they cover less when a dentist isn't in-network.
3. You May Have Quality Issues
You can be taking a risk when going with a dentist that's not in your insurance's network. Your insurance company spends a lot of time researching dentists to ensure their policyholders receive the best care possible. You may run into quality issues if you don't choose a dentist recommended by your insurance.
Benefits of an In-Network Dentist
Your dental insurance suggests dentists in their network for good reasons. Here are 4 benefits of choosing a dentist that's in-network:
1. Peace of Mind
You'll know your smile is in good hands by choosing a dentist that's been vetted by your insurance. They'll have qualifications and a reputation you can trust to avoid a lot of hassle and expenses later.
2. More Coverage at the Time of Services
Since dental insurance companies have already negotiated the rates and services, you can use more of your coverage at the time of service. You won't have to wait on negotiations to get the care you need.
3. Pay Less Out-Of-Pocket
Dental insurance can pay up to 80% of the expense of common restorative procedures when visiting a dentist that's in their network. As a result, you'll pay less out-of-pocket to lower your overall oral health expenses.
4. Maximize Your Annual Benefits
You will maximize your annual benefits by ensuring you're getting the best rates possible. Not to mention, you'll have less on your plate because your dental team will work with your dental insurance to file the necessary forms and handle any negotiations to get the most from your coverage.
Choosing a dentist is a big decision. Take the time to review all your options to find the perfect dentist to achieve your best smile without breaking the bank.
About Dr. Rajiv Shekhadiya
Dr. Shekhadiya achieved his dental degree at New York University and has regularly continued his education to provide advanced services. He is a member of many professional organizations, including the American Dental Association. He also works with many dental insurances to keep his services affordable. Request an appointment through our website or call (469) 607-8009.