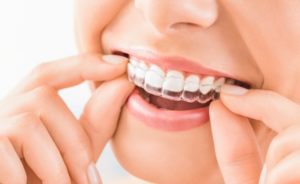 If you're familiar with Invisalign aligners, you probably know that they're a popular alternative to traditional braces due to their convenience and subtlety. Rather than relying on a series of metal brackets and wires, the system uses special, transparent plastic trays that slowly shift the teeth into their intended, healthy positions. However, sometimes teeth are stubborn and might resist moving like they're supposed to—and there are quite a few reasons for this! Here's more from your dentist about why this sometimes happens and some tips to help you keep your treatment progress right on track.
Possible Reasons for Your Teeth Not Moving as Intended
Invisalign is a pretty hefty commitment in terms of time and money, so it can be frustrating to find that your teeth aren't moving as intended throughout your treatment process. But when looking at "teeth tracking," or how your teeth move in accordance with your treatment plan, there are many different things to consider, some of which are within the patient's control, but others that aren't.
Sometimes, teeth are simply stubborn and refuse to move as intended or begin overlapping, which can cause delays in the treatment timeline. It's worth noting that stubborn teeth might refuse to move even with traditional braces, so it wouldn't be correct to fully attribute the insufficient movement to the clear aligners.
Other times, a patient might be unable to follow their Invisalign guidelines or cause damage to their trays, both of which can slow down the length of the process. In any case, maintaining your treatment's optimal circumstances will provide you with the best odds of success.
Tips for Keeping Your Invisalign Progress on Schedule
If your teeth aren't moving as intended, or you're concerned about it becoming a possibility, there are several tips you can implement to ensure that your treatment leads to a healthy and straighter set of teeth. Consider the following:
Adhere to the 22-hour rule; this is perhaps the most important aspect of your treatment! If you don't wear your trays frequently, they won't be able to move your teeth as intended. Setting a timer when you take them out can help you with this.
Keep track of your trays when they aren't being worn, such as when you remove them to eat or clean them. They should always be kept in their storage case when they aren't inside your mouth!
Advance to your new sets of trays as instructed—not sooner, and certainly later. You'll usually have to do this every two weeks, give or take.
Use Invisalign chewies to ensure that your trays are fitting properly against your teeth. Also, be sure to keep up with the chewing exercises provided by your orthodontist.
About the Practice
The team at Celebration Family Dental of Carrollton is honored to provide exceptional care for patients and families in the Carrollton, TX area. Under the leadership of Dr. Rajiv Shekhadiya and Dr. Dhiren Ahir, they offer a comprehensive range of services including Invisalign. If you have questions about Invisalign or would like to schedule a consultation, contact their practice online or over the phone for assistance: (469) 694-3766.